2014 NHL Draft Preview – Podcast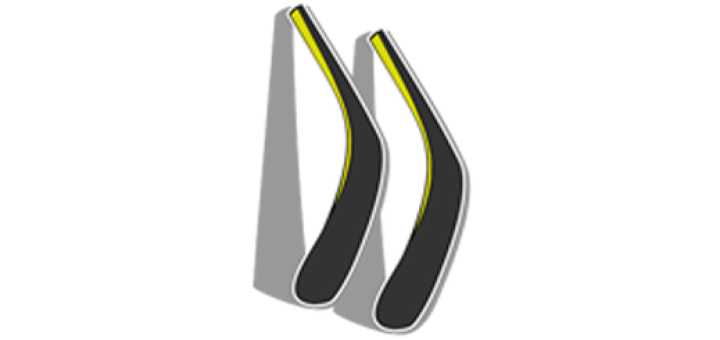 The new divisional format makes it clear that the teams in the Atlantic Division need to take away lessons from the 2014 playoffs. The Bruins in particular need to address their weakness in speed as they will be perennially trying to play through faster teams like the Montréal Canadiens and Detroit Red Wings. Meanwhile the Florida Panthers have the number one pick in the draft as their GM, Dale Tallon, tries to bolster a young team that continues to develop.
Over the past five years the Stanley Cup has been won by three teams:
2010 – Chicago Blackhawks
2011 – Boston Bruins
2012 – Los Angeles Kings
2013 – Chicago Blackhawks (Bruins in the SCF)
2014 – Los Angeles Kings
Had the Bruins won in 2013, it still would have been three teams owning the Stanley Cup in five years, but with the Bruins securing it twice instead of the Blackhawks.
The commonalities between these teams are clear. They all have world class two-way centers: Patrice Bergeron, Anze Kopitar, and Jonathan Toews. The  team defense is enhanced by forwards who back check well. The Blackhawks edge out the Kings and Bruins in speed by having Patrick Kane as one of the best pure goal scorers; but LA and Boston prove that having big bodies that can push opponents around and ultimately wear down opposing teams has been successful. The Bruins' power forwards and the Kings' large forward core provide something most teams desire – brute strength. But it's finesse and skill that has garnered the Blackhawks their two championships and the elite teams in the league would be remiss if they didn't pursue speed and scoring ability.
Jon DePalma and Jack Powell discuss the 2014 NHL Draft and the needs of the Boston Bruins and Florida Panthers.
1st Round Picks
1. Florida
2. Buffalo
3. Edmonton
4. Calgary
5. NY Islanders
6. Vancouver
7. Carolina
8. Toronto
9. Winnipeg
10. Anaheim (from Ottawa)
11. Nashville
12. Phoenix
13. Washington
14. Dallas
15. Detroit
16. Columbus
17. Philadelphia
18. Minnesota
19. Tampa Bay
20. San Jose
21. St. Louis (conditional to Buffalo)
22. Pittsburgh
23. Colorado
24. Anaheim
25. Boston
26. Montreal
27. Chicago
28. Tampa Bay (from NY Rangers)
29. Los Angeles
30. New Jersey